Read Time:
2 Minute, 7 Second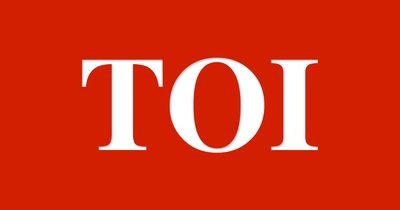 Mirchi, India's leading city-centric music and entertainment brand, increased its footprint in the Gulf region by re-entering the UAE market in March after a short hiatus of around nine months. The move came close on the heels of the Entertainment Network India Limited (ENIL)- owned brand launching its radio station in Qatar.
Mirchi was launched in Bahrain on May 9, with the aim of expanding its international presence and catering to the entertainment and music demand of the South Asian and Indian diaspora.
With Indians and South Asians comprising more than half of the UAE population, the Middle East is a significant and strategic market for the brand. Having established its stronghold in Dubai for over eight years, Mirchi re-entered the market through a partnership with Dolphin Recording Studio, with their old brand Suno FM now completely overhauled to become Mirchi 102.4FM.
"After almost two decades of its presence, today, Mirchi has evolved into a multi-platform, multi-format, multi-language and hyperlocal entertainment brand," said Vineet Jain, MD of Bennett, Coleman & Co Ltd (The Times Group). "Taking cognisance of the sheer volume of South Asians in the Middle East and the need for Bollywood and Hindi entertainment, we have rolled out the Mirchi brand in key markets in the region — Dubai, Qatar, and Bahrain. We look forward to bringing the best of our talent, content and offerings to the discerning audiences in these dynamic markets."
In Qatar, with only one existing radio station for the South Asian diaspora, Mirchi fills the gap with its expansive programming and content and being a brand that is recognisable by anybody from India. Launching through a partnership with Marhaba FM, Mirchi will be known as MirchiOne 89.6FM in Qatar.
With Bahrain being an untapped market as far as the South Asian population is concerned, Mirchi is launched through a 100% subsidiary — Mirchi Bahrain WLL. It will be the only private station in the market catering to South Asian audiences.
Mirchi offers customised content to its audience, bringing its 'secret sauce' of curated music to its listeners in the Middle East along with Bollywood's latest gossip, news and updates. Mirchi's RJs, too, will bring some of their best content such as 'Mirchi Murga', 'What the Farhan', 'Club Mirchi' and more to the market.
For Mirchi's rapidly growing digital and brand solutions businesses, these launches provide an ideal platform for local, Indian and international brands to reach this specific target audience across these three markets in the Middle East.
FacebookTwitterLinkedinEMail